2009 City League Champions!
View Finals Highlight Video Here.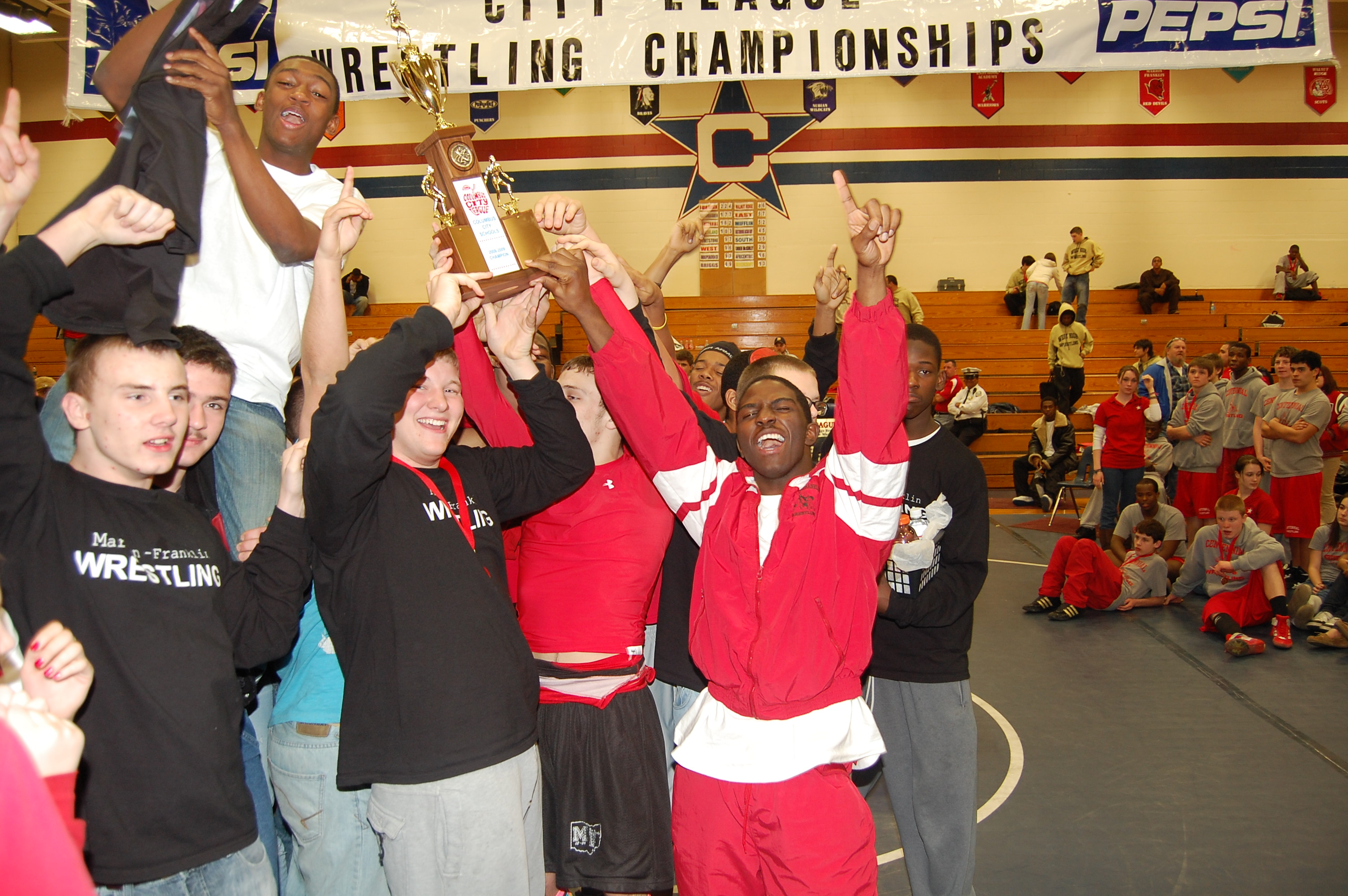 Congratulations to the Red Devils for winning their 21st Team Title. Marion-Franklin scored a total of 255 points followed by Brookhaven with 197 and Centennial with 179 points. The Red Devils produced 4 Champions and 10 other placers. Winning individual weight classes were:
112 - Filandus "The Flea" Boyd
125 - Ray Kroah
152 - Quinton "Tino" Ryman
285 - Paul Caldwell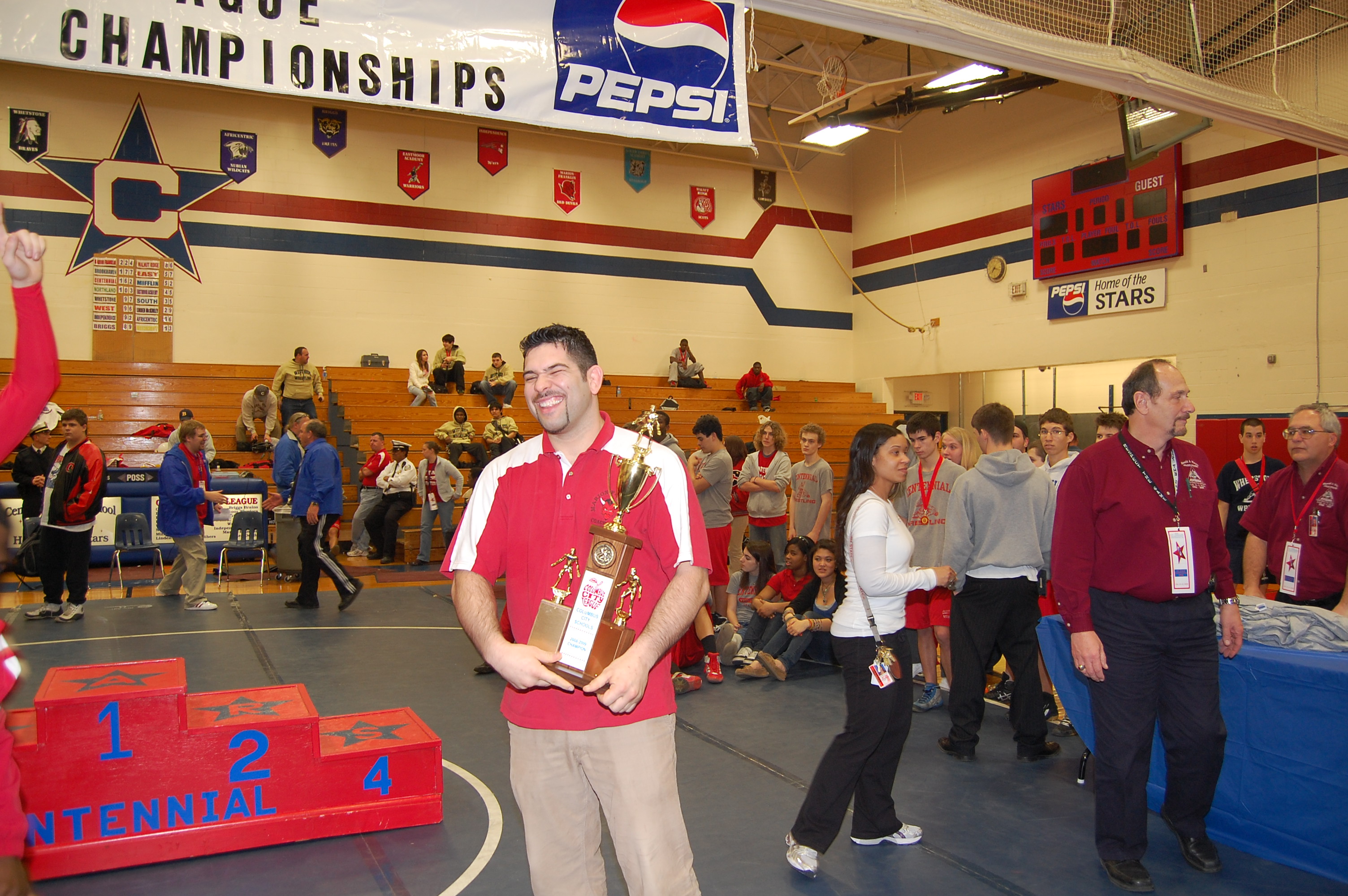 Congratulations to Coach Oney
2009 City League Coach of the Year!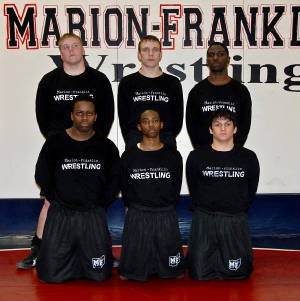 Seniors:
Back row
Paul Caldwell, Quinton Ryman, Elijah Small
Front Row
Anthony Tutt, Elijah Chapman, Erik Grennell

3 Advance to State Tournament
The Red Devils place 3 at the 2008 Hilliard Darby District Tournament and they advance to the OHSAA State Wrestling Championships.

Congratulations to:
Filandus Boyd - 112lbs. - 4th place - State Qualifier
Quinton Ryman - 145 lbs. - 3rd place - State Qualifier
Paul Caldwell - 285 lbs. - 1st place - State Qualifier

Marion-Franklin placed 11th overall as a team.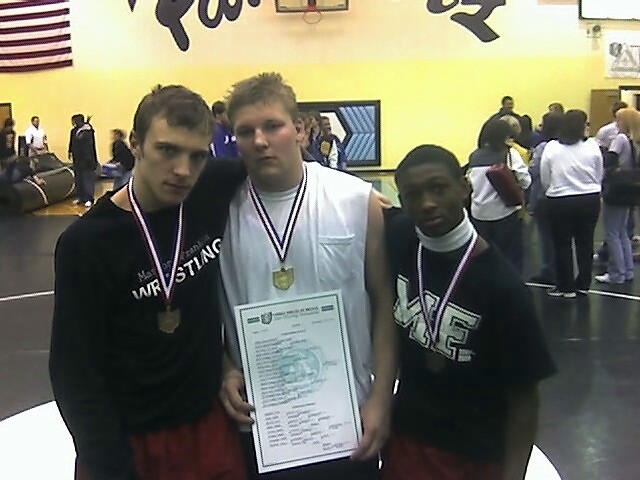 2008-2009 Red Devil Wrestling Team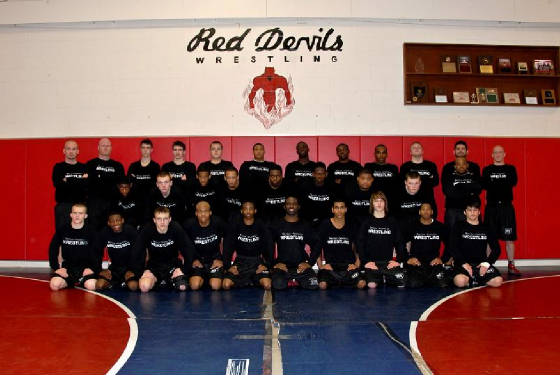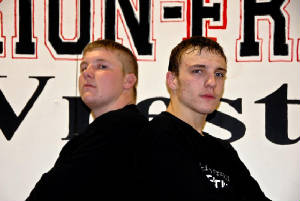 Captains:
Paul Caldwell & Quinton Ryman